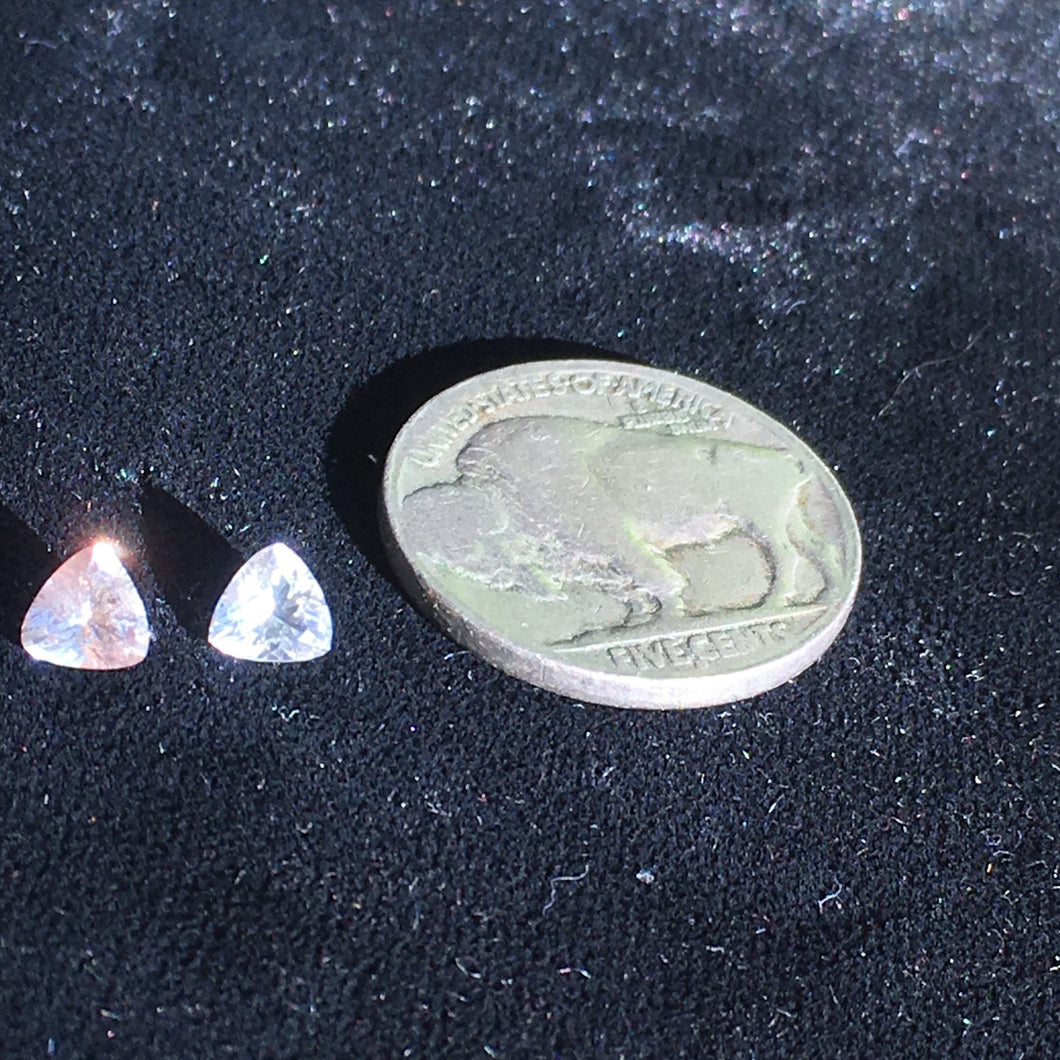 5mm Trillion Cut Faceted Oregon Sunstone, American Mined Gemstones
Regular price $18.00 Sale
Description
This listing is for (1) 5mm Trillion cut faceted Oregon Sunstone.  These gemstones have so much brilliance.  Multi color. I have (1) pink schiller (3) mint green.  Ethically mined, American mined, Fair Trade precious gemstones.  Oregon Sunstone is called the Diamond of Oregon because of it's brilliance.  These are great gemstones to use for Alternative Engagement rings!  Another great quality of this stone is it is PMC friendly and can be fired in place. 
Materials
 Oregon Sunstone
Size
5mm, just over a 1/2 carat. Trillion cut, Faceted. Cut to correct angle of refraction.  American cut.
Delivery times
Ready to ship, item will ship in 2-4BD after payment.
©2018. Raw Elements Jewelry. All rights reserve
Please see video for maximum brilliance and color.